Art and sport are infinitely interwoven in a way that travels beyond pure aesthetics and competition. Art and sport alike, have taken away one's breath, evoked the gamut of human emotion, as well as shaped and defined countries and cultures. The intersection of creativity and physical prowess, where pencil strokes and camera-shutter clicks meet the energy of the playing field has long captured our attention — from the back of the newspaper, to magazines, to the walls of galleries.
An uncanny confluence
Art and sport are compelled by the human pursuit of mastery, the desire to evoke emotions, and our intrinsic need to tell stories.
Almost all famous sporting moments, since the inception of the media, have been captured in one form or another. There is an irrefutable magic in an athlete's fluid motion, be it the angelic grace of a rhythmic gymnast, the force of a track and field athlete, or the breathtaking action of a horse thundering down the straight of a race track. Visual artists and photographers are there to seek out these moments, to portray the moment's form and function long after it has occurred.
Famous influences
Think of the iconic 200m sprint podium photo from the 1968 Summer Olympics in Mexico. Three athletes stand in a moment of profound unity. Australian sprinter, Peter Norman, shares the podium with American athletes Tommie Smith and John Carlos. With heads bowed and a raised fist, Smith and Carlos' silent protest against racial inequality becomes a powerful and enduring symbol of courage and social change in sports. This photo has since become iconic, and portrays a powerful narrative.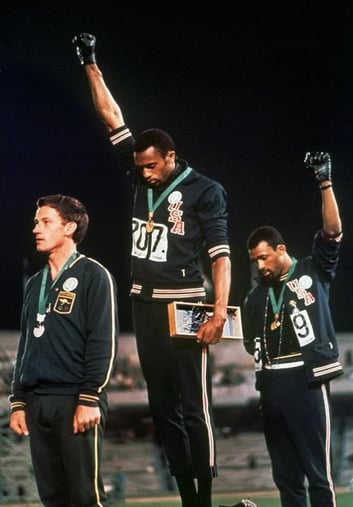 Andy Warhol's "Muhammad Ali" represents a symmetry of sport and contemporary art. His vibrant and iconic depiction of the boxer, the viewer gains a lens through which to contemplate Muhammad Ali not merely as a sports icon but as a multifaceted historical figure. A way to explore Ali's legendary persona beyond his ability in the ring.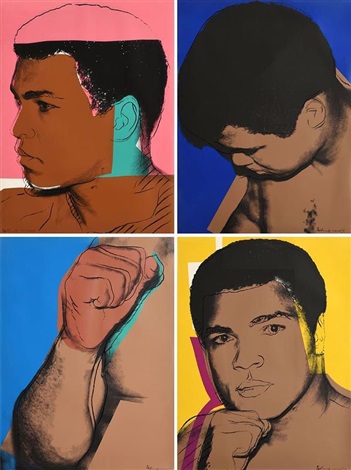 The photo of 14-year-old gymnast Nadia Comaneci on her way to score a perfect 10 for her aerial proficiency is etched into the annals of sports history as an extraordinary and defining moment. The photograph caught her at a moment whereby her unwavering focus, timing, and almost gravity-defying execution was on display. A perfect score was a symbol of commitment, skill, and relentlessness in the pursuit of excellence in a field. This photograph is seen as a true inspiration to others.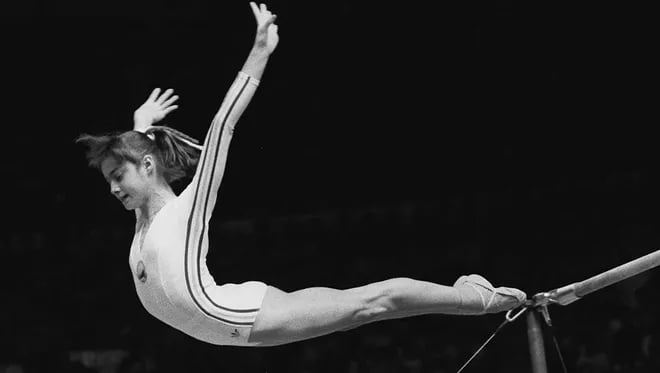 Art, sports, and Bitcoin
Famous artworks and photographs have eternally preserved these moments, reminding us of the beauty, passion, and narrative that are part of the fabric of sport.
With the advancement and innovation in the field of Bitcoin ordinals. One can now immortalize these moments one step further, by inscribing them on-chain, on the world's most secure, decentralized, and battle tested blockchain. Who will be the one to inscribe the next most famous sporting moments onto Bitcoin?