In Gamma's previous blog post, we explored how Ordinals Alley, the very first art gallery dedicated to Ordinal inscriptions, was created and curated by Gamma, Xverse, and Bitcoin Magazine.
As Gamma and Xverse strive to bring visibility to emerging web3 artists, together we organized an open call for artists to share their background and ideas, giving them a chance to have their work showcased at the event and brought to a global audience.
We called upon a curation committee of six professional curators, collectors, and art connoisseurs, whose backgrounds and tastes complemented each other in the process of selecting six artists out of nearly 200 applications. The artists were chosen based on their practice, previous works, biography, the project they had in mind for this specific exhibition, and their long-term vision for Ordinals. Keep reading to learn more about them.
Billy Restey
"For me, Bitcoin represents digital permanence. That can be so powerful for art."
Billy is an abstract digital artist specializing in 3D, generative, and AI art. With a focus on expressing beauty in nature's randomness, his works combine cutting-edge technologies to create stunning pieces. As a longtime Bitcoin hodler, node-runner, and miner, Billy was ready to meet the moment when ordinals launched in February.
Striations is a small series of abstract sculptures on Bitcoin, blending various AI images to craft a sedimentary, yet organic form. Billy is inspired by the layers and complexity of the natural world around us. As Billy goes through a new phase and chapter personally, he invites us to explore the metaphors about how we carry ourselves through life, uncovering new layers and deeper meanings in things.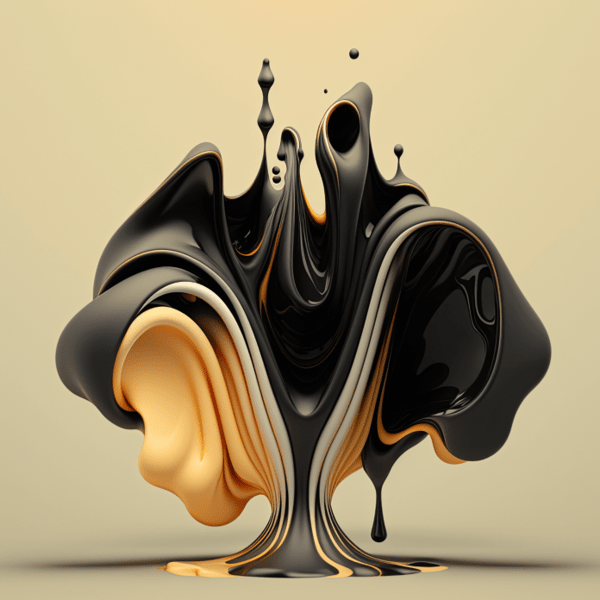 Eleven
Eleven is a female artist and graphic designer based in Germany. She minted her first NFT in 2020 and ever since, has actively engaged, participated and created in the space, as a full time Web3 artist. Her style revolves around the psychology of colors — how they impact emotions and affect human behavior. She is known for her use of gradients combined with minimalism and surrealism, and draws inspiration from the world of Japanese animation and 80s sci fi art.
Lost in Yesterday is a collection of 4 artworks that explore the nature of rumination.
"As someone who is keen on details and storytelling, I believe that when used together, minimalism and color are powerful tools." Through her art, Eleven pays homage to Bitcoin Ordinals.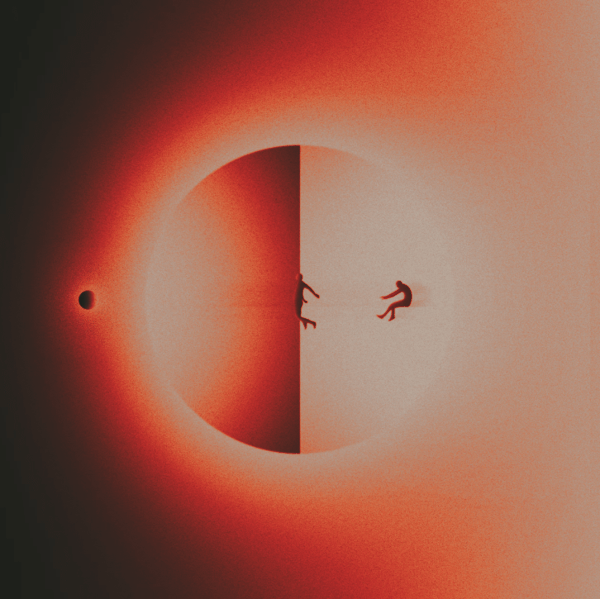 Ticklish
Ticklish is a British artist working in digital and analog mediums. As part of the CC0 movement, he has worked with Blitmap, Loot, Chain Runners, and polys.art. Thanks to his part in the Blitkin project, Ticklish was a part of the first wave of Ordinals artists. Using optimized SVGs with four-color palettes, he explores and pushes the potentials of cross-chain dynamic inscriptions. His subject matter draws from half-remembered pop ephemera, low budget children's television, and biology.
Spanning across two chains, an artistic tradition, and using innovative new technology, his new original NFT project, Blitkin, is forging forward in the style of its ancestors: 100 dynamic pixel pieces inscribed on the Bitcoin blockchain, accompanied by 1600 palette-swapped Scrambled Blitkin on Ethereum, interacting with each other entirely on chain.
"While the current cultural landscape is committed to planned obsolescence and disposability, the potential of an immortal self-replicating blockchain crammed full of art and writing is like this generation's version of the Voyager Golden Disc."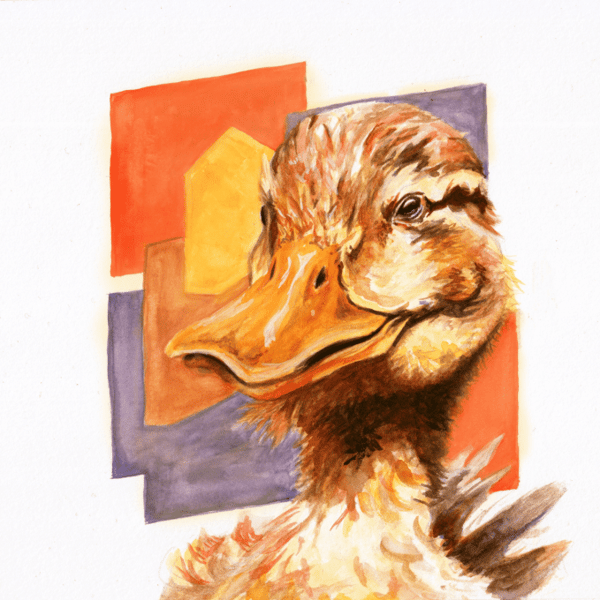 FiatFire
FiatFire is a conceptual artist living in New York who studied economics and philosophy at Columbia University. His work is designed to inspire critical thinking about money, its effect on cultures and civilizations, and the way it is and has been deployed in contemporary and historical settings. Money can be used to build societies or to tear them down, for freedom or coercion, for survival or war. A piece of art about money should shake us out of the status quo, so that we can see what's written on the other side.
For this collection, all of the bills were actually burned and photographed individually. The colors echo images associated with childhood or childishness: a baby's room, candy, or even Monopoly money. Although, ironically, even the game Monopoly contains a limited amount of money.
"Ordinals give artists the opportunity to record their work and store it permanently in a way that provides definitive proof of its origin. That in itself helps to achieve one of the main goals of the artist, that your work will outlast you."
cvr
cvr derives her inspiration from early childhood sketches pursuing surrealism, realism, line art, and classic doodles.
In 2021, she was hired on by an nft project to edit their podcast for them. During that time, she pursued creating something simple 'every day' and this turned into small nft projects over time.
Keeping the simple inspirations from childhood in mind while now being inspired by the nft trends and styles of today. Pursuing rich colors, vibrant eye catching glitches, and attempting to re-create a story.
The collection, "Understanding", is the pursuit of those things while being inspired by the biblical book of Daniel. cvr desires for these "old" stories of our humanity to be embodied on the blockchain as we begin our own genesis within ordinals.
"The craft and care to mold pixels with such specific limitations (for ordinals) is what creates unique attention to detail that cannot be experienced in any other medium. It's knowing how to use one's resources wisely and steward them with care."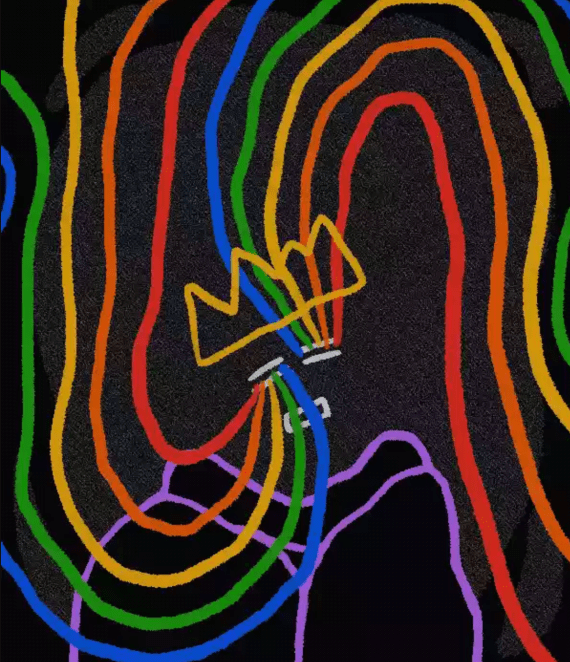 FAR
FAR is an artist and engineer working at the intersection of visual arts and technology. FAR's research focuses on the material history of computer-generated graphics and how the interface informs the construction of cultural techniques. Some of FAR's Web3 projects include Infinites AI, SOLIDS, and Taproot Wizards.
Colors play a significant role in generative art, as they often collide to create eye-catching and complex outputs. FAR manipulates color through a range of techniques – from leveraging fragment shaders to color blending to color grading – displaying complete control of the digital canvas.

The Forest is an early inscription created in the development of WarGames, a participatory generative art project created by FAR. This artwork has two components: The inscription and the physical Fine Art print.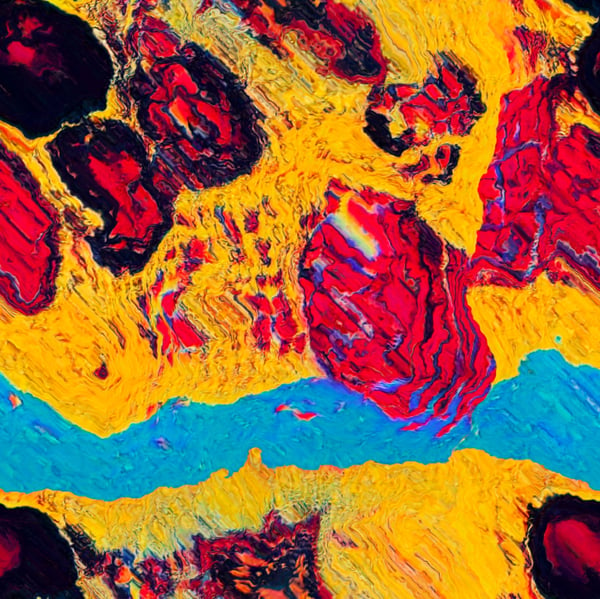 Open Call Curators
The Open Call part of the exhibition was curated by:
Sarah Rossien, associate Artistic Director at Art Blocks.
AC, generative art collector, partner at 6529 Capital, head of Generative Art desk
Hugo Pouchard, art curator & advisor, previously Christie's, artsy.net
Cozomo di Medici, digital art patron and founder of The Medici Collection
Sarah Meyohas, conceptual artist & founder of Bitchcoin
Malte Rauch, partnerships & curation @brtmoments and advisor @glitchmarfa
Stay tuned
For the four remaining screens, Gamma and Xverse commissioned creative input from Hugo Pouchard, who merged his experience from the traditional and digital world to support us in setting up a first, unique show.
Stay posted for another blog post where we'll take a closer look at the remaining four artists and their work.